Lynco is Canada's original Cat Pumps Distributor. Our inventory selection gets you out of a bind and back up and running quickly. We can also build a complete custom pumping system for you based on your needs.
Hydrotek Cold and Hot Water Pressure Washers, and Water Recovery / Recycling Equipment to meet your everyday needs. We service most brands of pressure washers.
Products designed for your interior auto detailing needs. Dependable, heavy duty and long lasting components. Check them out.
We can help with our extensive line of accessories including wands, valves, fittings, pump oil, nozzles, unloaders, and foaming essentials including repair kits for almost every make and model of pump.
If it has to do with pressure washing or pumping, we will have it, or we will find it for you.
Click the image for more info
Click the image for more info
Click the image for more info
Click the image for more info
From simple pressure washers, complex washdown products, kitchen exhaust hood cleaning products, or ultra high pressure pumping needs, we can engineer a custom pumping product to meet your needs, allowing you to get the job done right the first time.
Click the image for more info
Don't get caught with an inferior compressor. Eagle is the name to trust. Let us help you identify the proper air compressor for your needs. Eagle has a wide variety of portable and stationary units including truck mount.
Get the job done right with a quality Eagle Compressor.

Click the image for more info
Lynco has been partnered with a leader in chemical manufacturing since 1979 and we continue to supply quality, cost effective vehicle washing, foaming, and degreaser chemicals that work..
Let us show you how these high quality, concentrated wash products will not only remove tough grime, road film and dirt, but also save you money on each wash and have your customers coming back time and time again.

Click the image for more info
We also service Karcher, Landa and Hotsy Pressure Washers and Pumps as well as providing warranty service for Mi-T-M Pressure Washers and Compressors.

The first VAL6 heater was manufactured in 1974. Known for their quality and efficiency, the Val6 heaters quickly established themselves as the #1 industrial portable space heater.
Click the image for more info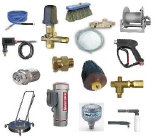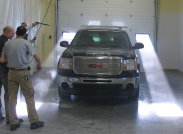 DIRTBUSTER™ Pressure Washers are rugged, reliable, and come only with the highest quality components and built with pride. Try the best industrial washer out there today.

Click the image for more info
Proudly supplying the provinces of British Columbia, Alberta, Saskatchewan, Manitoba, Ontario, and Quebec, Montana, North Dakota, Washington State, Idaho: including Calgary, Airdrie, Okotoks, High River, Strathmore, Drumheller, Red Deer, Lethbridge, Medicine Hat, Canmore, Banff, Cochrane, Brooks, Taber, Stettler, Grande Prairie, Fort McMurray, Drayton Valley, Leduc, Nisku, Edmonton, Lloydminster, Vancouver,
Fort St John, Fort Nelson;Saskatoon, Regina, Estevan and everywhere in between
Lynco Custom Builds all types of Pressure Washers and Wash Systems, and we also stock a variety of electric motors. We have several in stock Electric Motors in Calgary at rock bottom prices.

KOSHIN Water Pumps are rugged, reliable, and ready when you need them most. Your trusted Fire, Flood and Disaster Preparedness Pump. Koshin Pumps are designed for Agricultural, Landscaping, Construction, Civil Engineering, Oil and Gas, Marine and many more Industrial uses.
Click the image for more info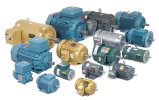 Click the image for more info